Lost in the Wars - Pezenas, France
Dec 16, 2015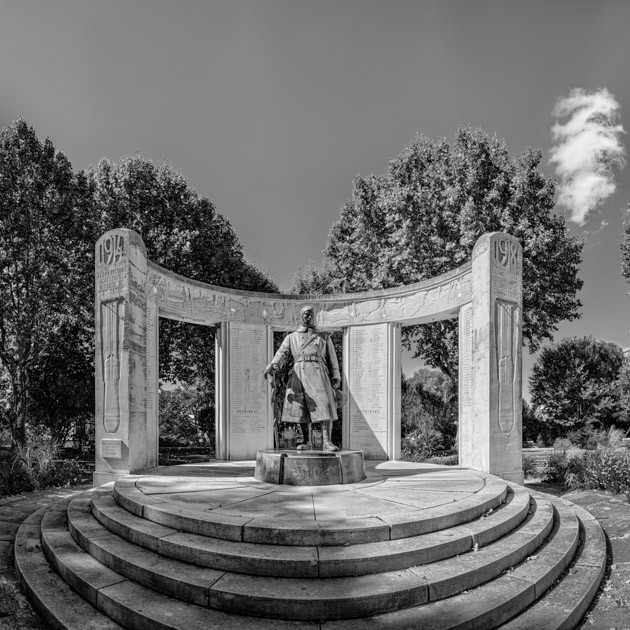 I usually photograph landscapes and architecture - the pretty things in life, but now and again, I am caught by a more somber subject. This one is a war monument to those who gave their lives in the two World Wars. As years go by, it is easy to become further removed from the loss of war, especially when wars don't take place on your own soil. In Pezenas, and much of Europe, the wars are all too present, literally and figuratively.
The buildings have stood silent sentinel over one army after another, claiming, losing, liberating in the most priceless "currency" we have - human lives. As I was setting up for, and creating this image, I noticed a group of teenagers in the background - you can see them just off to the left. At first, I was hoping they would move on so that the image would be all about the monument, but in retrospect, I am glad they didn't. The monument was all about the people, so why shouldn't the people be in the image?
I make no judgement on the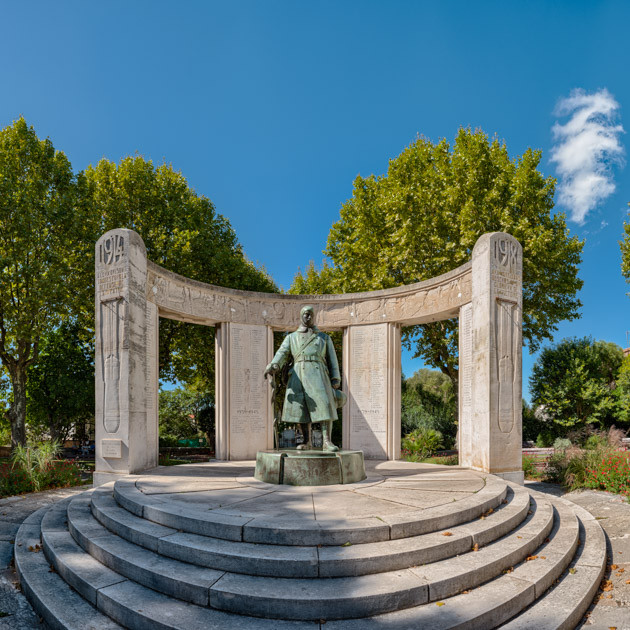 teenagers - I don't know them - but they make a strong juxtaposition to the monument as well as complimenting it in a way. Just a few decades ago, they problably would have been facing the same fate as the names on the monument. Let's hope they don't ever have to.
One last thought: I have two versions of this image. The first is in color, and the second in B&W. Feel free to let me know which you prefer and why.
Color: http://www.northernlight.net/store/art_print_products/lost-in-the-wars-pezenas-france?product_gallery=877&product_id=309126
B&W: http://www.northernlight.net/store/art_print_products/lost-in-the-wars-pezenas-france-b-w?product_gallery=877&product_id=309122